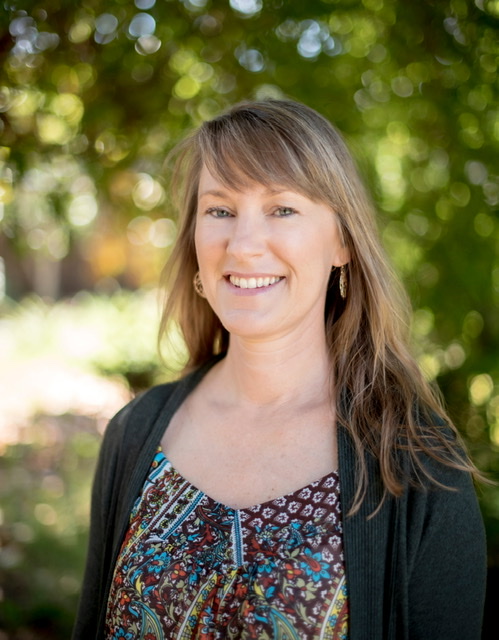 Jade Waters-Tippo is a Registered Associate Marriage and Family Therapist (AMFT 110268) providing psychotherapy to individuals and families. Jade has pursued additional training in Mindfulness Based Stress Reduction, Cultural Competence, Sensory Processing Sensitivity, Play and Expressive Arts Therapies, Trauma-Focused Cognitive Behavioral Therapy, and provides compassionate, client-centered therapy through the lens of these and other evidence-based approaches.
Jade is truly grateful to have found her calling as an Associate Marriage and Family Therapist. She enjoys helping clients find creative solutions to life's challenges. Jade is passionate about holistic health and wellness and providing the highest level of care. She recognizes that creating healthy interpersonal relationships, especially within a family is no easy task. As she works collaboratively with clients, deep reserves of problem-solving abilities, hidden skills, untapped resources, and post-traumatic growth can be uncovered.
Jade has extensive experience working with individuals and families in the healthcare setting at UCSF Benioff Children's Hospital-San Francisco, where she was part of the Creative Arts Therapies team for nearly 10 years. After graduating from The Wright Institute in Berkeley with a master's degree in Counseling Psychology, Jade honed her skills working with children, teens, parents and caregivers as a K-8 school-based clinician in Marin City.
Training and Credentials
– Registered Associate Marriage and Family Therapist AMFT 110268
– MA Degree in Counseling Psychology
– BA Degree in Film and Television Production
– Mindfulness Educator Essentials Training with Mindful Schools
– Mindfulness Fundamentals Training with Mindful Schools
– Cultural Competence Training with Dr. Kenneth Hardy
– Domestic Violence Training with Center for Domestic Peace
– Trauma-Focused CBT Training
– Art and Play Therapy Training
– Child Abuse Prevention Training with Lark Thomas, LCSW
– Practicum Experience, Southern Marin Community Connections
– Adobe Youth Voices, Certificate in Positive Youth Development Through Media
– Hatha Yoga, Basic Teacher Training
– Kajukenbo Martial Arts, Black Belt
Professional Associations
– California Association of Marriage and Family Therapists (CAMFT)
– Marin CAMFT (Marin CAMFT)
– American Association of Marriage and Family Therapists (AAMFT)
Jade Waters-Tippo, Registered Associate Marriage and Family Therapist, AMFT 110268
Supervised by Morgan C. Howson, Licensed Marriage and Family Therapist, LMFT 52326